About Us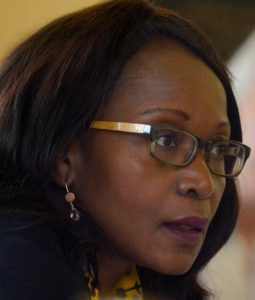 Jo Larbie
Executive coach specialising in inclusion
I believe executive coaching is vital for women and BAME professionals to advance from mid-career levels and beyond.
As an executive coach specialising in inclusion, I enjoy coaching women and BAME professionals to develop the strategies that they need to survive and succeed into senior and leadership roles. In this position, they can make their voices heard, influence decisions and take part in changing the culture and structure within their organisations.
"As a coach and subject matter expert, I have always been able to rely on Jo to offer sound counsel and advice." JT, OD Director
Although many organisations talk of the importance of diversity and inclusion for business success, they struggle to implement solutions that really make a difference.   As a black woman, who has had a long and successfully career in a number of senior positions, I am passionate about coaching women and BAME professionals to achieve their potential.
I bring an unusual combination of experience gained from a successful career in leading international professional service firms such as Andersen's, BDO LLP, Eversheds, DLA Piper, and Bircham Dyson Bell. I have developed a unique and practical perspective on the support that really makes a difference when working with my clients.
My book "How to Make Partner and Still Have a Life", (co-author Heather Townsend, Kogan Page, 2016, available from: www.amazon.co.uk), draws on my years of professional and personal experience as a corporate lawyer, human resources and development director, management consultant, and executive coach, to provide a practical career roadmap for professionals.
"Jo was my Executive Coach for a time whilst I was an equity partner. During this period, she helped me to be far more focused and effective than I would have been left to my own devices."
---
Shalini Sequeira
Executive coach specialising in inclusion
I have held a number of leadership positions in both the corporate and not-for-profit sectors, and I am hugely motivated to work with organisations to build more inclusive leadership teams at all levels, to coach and develop talented women and BAME professionals to achieve their full potential.  Coaching can be transformational and can make a significant difference in retaining or losing talented women and BAME professionals at mid-career and beyond, by re-engaging and accelerating their progress into leadership positions.  It's also vital to ensure there is ongoing executive coaching for talented women and BAME professionals on achieving a leadership position, to ensure a smooth transition for both the individual and their organisation.
I am co-author of "Key Skills for Professionals" (co-authors Pannett, Dines, Sequeira and Day, Kogan Page, 2013, available from: www.amazon.co.uk), which helps aspiring leaders understand the skills that make them truly professional in today's fiercely competitive workplace.
"Shalini was a great help whilst I was settling into my new role, and her coaching helped me to become more confident and navigate challenging meetings.  She has very good listening skills, and is a pragmatic and empowering coach."  Senior Marketing Executive, global tech company
For more information about how we can help you, contact us. Click here